East Forsyth High School, Kernersville, NC - Home of the Eagles
Class Of 1973
July 18: A short/fun quiz has been added in the "Do You Remember" link (top of home page) Log-on, and add your replies to the 4 questions.
EFHS Class of '73

This site is a great way to reconnect to your school family.
Visit often, and please send NEWS that can be shared here.

June 1 (edited June 30) Ant-Man and the Wasp - coming to theatres July, 2018. Director is Raleigh native Peyton Reed. Peyton's assistant is Laura Stoltz, daughter of '73 Dennis Stoltz, and EF '74 , Karen Schultz Stoltz. (Log-on and open the Spotlight On link**

spotlight entry edited 6/30/18) (link @ top of home page, or click below:


http://www.efhs1973.com/class_gallery.cfm?gallery_link_id=9826


July 17, 2018: L to R: Debbie McBride, Sheila Phillips, Irma Wilson, Sheree Short..................Sheila is a 40+ year resident of Hawaii (Aloha!). We were glad she took time away from her NC family to walk down EFHS memory lane.
July 5, 2018:
Hey,
Happy 4th of July week. In honor of the 4th and for my friends and family who are interested in purchasing locally owned grass fed Black Angus beef but do not have the freezer space to purchase 150-200 pounds of beef at one time, I am offering 1 pound packages of our dry aged ground beef for $5.00 a pound. This beef should be ready the week of July 16th. Supplies are limited to only 50 pounds, so e-mail me the amount you would like me to reserve for you. I am looking forward to hearing from you.
Kim Bennett (aka Mrs. Danny Bennett)
(Kim & Danny own a cattle farm in the Raleigh area. )

Contact Kim or Danny: ksbennett2006@gmail.com

(

updated 7/11/2018

A slideshow of Eagle visitors to Fitz.
*Members of the site can also view the photos from the Photo Gallery link. (you have to log-on to open the gallery)

The slideshow takes about 2 minutes to load due to the volume of pictures (approx. 250) Once loaded, photos 'slide' every 2-3 seconds

.


Photos upload randomly each time you launch the home page.

May 19, 2018:
Open the SPOTLIGHT ON link (pasted below) and then open the 1st album entitled Sharon Clement's' husband, the now infamous The Most Rev. Michael B. Curry. Thanks to Sharon for sending 2 photos taken shortly before the wedding of Prince Harry & Meghan Markle. (pics are seen in the Photo Gallery.(
http://www.efhs1973.com/class_gallery.cfm?gallery_link_id=9826
May 9: I'm too excited to share the video by JT Perceptions taken at our 45th reunion. Thanks again to Randy Hall for the donations that provided the funding for having a videographer at our event
Click below:
https://youtu.be/zZH3sS7UVuE
One of many pictures from our 4/21/18 45th reunion! It was a wonderful evening attended by many! Open the Photo Gallery link for more photos..............and please share your photos !


http://www.efhs1973.com/class_gallery.cfm?gallery_link_id=96
Log-on and open the Message forum (left of home page) for a 2/21 message about the EFHS Hall of Fame
Slideshow above = photos from the Misc. Pics album within the Photo Gallery link. (to add photos - open the Photo Gallery link - and then the Misc. Pics album. Your uploaded photos will become part of the slideshow) New photos added often - so view the slideshow each time you visit.
(Last update: 1/31/17)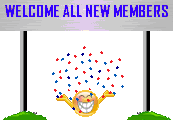 View the profile update box (right of home page) from time to time...names displayed represent either a new member, or an existing member who has updated their profile)

And did you know that from the Classmate profile link - you can click on "Show Eagle Photo" to see all our mugshots from our senior yearbook (you have to be logged on )