East Forsyth High School, Kernersville, NC - Home of the Eagles
Class Of 1973
EFHS Class of '73

This site is a great way to reconnect to your school family.
Visit often, and please send NEWS that can be shared here.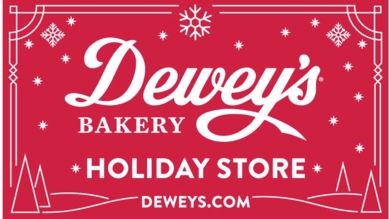 It's that time of year again..... time for the Dewey's Holiday store to open!!

Opened as of Nov. 10 throughout the holiday season. Next door to The Loop, in front of the Target in Kville. (1030-K South Main Street)



Nov. 13: Prayers to BJ Fagg and his family. BJ's mother, Vivian, age 97, passed away Nov. 12. See the Family obituary link (top of home page)
Nov. 9: Saddened by the Nov. 6 death of our classmate, Nancy Hope. See the
In Loving Memory link (top of home page)
Nov. 9: Prayers to Barbara Watson Tuttle and her family. Barbara's mother, Alma Watson, passed away Nov. 7. See the
Family obituary link
Prayers are requested for EF '72 Daryl Bennett (brother to '73 Danny) and all the Bennett families. Daryl and Doris' son, Brandon, died Nov. 4 following a 3 week hospitalization.

Celebration of life for Brandon Bennett will be held from 2 to 4pm on

Sat., Dec 1

@ Paul Ciener Botanical Gardens in Kernersville (215 S Main St)



(

updated 11/1/2018

A slideshow of Eagle visitors to Fitz.
*Members of the site can also view the photos from the Photo Gallery link. (you have to log-on to open the gallery)

The slideshow takes about 2 minutes to load due to the volume of pictures (approx. 250) Once loaded, photos 'slide' every 2-3 seconds

.


Photos upload randomly each time you launch the home page.


Oct. 18, 2018: Open the link below to read about Nascar's Joey Logano's support of children with life threatening diseases . The clip includes Joey's good pal, Jonah Williams, (aka The Amazing Jonah) grandson of '70 class couple Gerry Williams and Debbie Hilton, and great nephew of Melanie Williams.
"https://www.youtube.com/embed/xob5vJRyi2k"
May 9: Video by JT Perceptions taken at our 45th reunion. Thanks again to Randy Hall for the donations that provided the funding for having a videographer at our event
Click below:
https://youtu.be/zZH3sS7UVuE
One of many pictures from our 4/21/18 45th reunion! It was a wonderful evening attended by many! Open the Photo Gallery link for more photos..............and please share your photos !


http://www.efhs1973.com/class_gallery.cfm?gallery_link_id=96
Log-on and open the Message forum (left of home page) for a 2/21 message about the EFHS Hall of Fame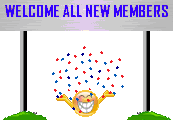 View the profile update box (right of home page) from time to time...names displayed represent either a new member, or an existing member who has updated their profile)

And did you know that from the Classmate profile link - you can click on "Show Eagle Photo" to see all our mugshots from our senior yearbook (you have to be logged on )