East Forsyth High School, Kernersville, NC - Home of the Eagles
Class Of 1973
BIZ OWNERS -SERVICES
To have a biz gallery added, or updated, send info to Irma @ Jcomer1@triad.rr.com.
*Albums in alphabetical order

Scroll below the Sept 6, '18 message to get to the albums.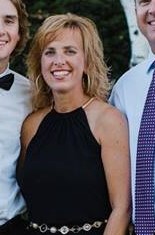 Sept 6, 2018:

April Lancaster has worked @ Fitz on Main from Day 1. Actually, she was behind the scenes weeks before the opening day (April 9, 2009). With 9 1/2 years as the heartbeat of Fitz, she has gained many wonderful friends, but has also dealt with the loss of many regular customers. She has always known she had a heart for the aging, but her time at Fitz has made her realize just how short life is.
April fully understands how stressful it is to be a caregiver of an aging parent. ... A few years ago, one of April's grandmother developed dementia. April saw her beloved grandmother's demeanor change. It was hard on the entire family. Her grandmother died n Sept 2016 -- and April will always be thankful that she continued loving her grandmother even when her grandmother wasn't aware of who wa doing the caregiving. April realized her grandmother needed to be loved more than ever before during that period of her life.
As of Sept 1, 2018, April is stepping away from some of her Fitz duties. She will continue as the manager, but will only work on Thurs. All other days of the week - she will be available to become a LIFE ENRICHMENT COMPANION. Let April be the trusted friend that can help you by giving you some down time. The bonus is that she would LOVE to spend time with your loved one.
What does a Life Enrichment Companion do:
-doctor appointments
-errands - grocery, park, post office, hair appt.
-medicine - organizing/dispense
-meal plan/prep
-dressing
-light housekeeping
-play cards, games, puzzles
-talk one-on-one/visit
References available.
Contact info:
April Lancaster, Life Enrichment Companion
336 580 0879
Rates: $15/hr, or based on event
| | | |
| --- | --- | --- |
| | | |
| | | |
| | Appliance doctor | |

1 Photo 8/18/14

| | | |
| --- | --- | --- |
| | | |
| | | |
| | ATTORNEY @ LAW | |

1 Photo 6/25/11

| | | |
| --- | --- | --- |
| | | |
| | | |
| | Auction services | |

1 Photo 6/24/11

| | | |
| --- | --- | --- |
| | | |
| | | |
| | Author | |

1 Photo 1/25/13

| | | |
| --- | --- | --- |
| | | |
| | | |
| | Automotive repair | |

1 Photo 10/1/14

| | | |
| --- | --- | --- |
| | | |
| | | |
| | Bags,totes, and more | |

1 Photo 9/6/13

| | | |
| --- | --- | --- |
| | | |
| | | |
| | Band - The Legacy | |

1 Photo 2/20/14

| | | |
| --- | --- | --- |
| | | |
| | | |
| | Band - Next of Kin | |

2 Photos 9/7/14

| | | |
| --- | --- | --- |
| | | |
| | | |
| | Boutique | |

2 Photos 4/29/14

| | | |
| --- | --- | --- |
| | | |
| | | |
| | THE BARN LOFT | |

1 Photo 4/27/13

| | | |
| --- | --- | --- |
| | | |
| | | |
| | Baseball/sports | |

1 Photo 6/25/11

| | | |
| --- | --- | --- |
| | | |
| | | |
| | Car Detail | |

1 Photo 6/14/12

| | | |
| --- | --- | --- |
| | | |
| | | |
| | Car sales Park Chev | |

1 Photo 1/7/17

| | | |
| --- | --- | --- |
| | | |
| | | |
| | Card Making/Stamping | |

1 Photo 6/25/11

| | | |
| --- | --- | --- |
| | | |
| | | |
| | Caregiver services | |

1 Photo 7/18/11

| | | |
| --- | --- | --- |
| | | |
| | | |
| | Children's custom clothes | |

1 Photo 11/8/13

| | | |
| --- | --- | --- |
| | | |
| | | |
| | Cleaning prducts - Norwex | |

1 Photo 8/11/17

| | | |
| --- | --- | --- |
| | | |
| | | |
| | Concrete patios; driveway | |

1 Photo 3/26/15

| | | |
| --- | --- | --- |
| | | |
| | | |
| | Consignment & Thrift | |

1 Photo 5/24/14

| | | |
| --- | --- | --- |
| | | |
| | | |
| | Construction/renovations | |

1 Photo 7/18/14

| | | |
| --- | --- | --- |
| | | |
| | | |
| | Cosmetics | |

1 Photo 6/24/11

| | | |
| --- | --- | --- |
| | | |
| | | |
| | Cost Consulting | |

1 Photo 6/17/15

| | | |
| --- | --- | --- |
| | | |
| | | |
| | CUSTOM CORNHOLE | |

5 Photos 8/13/13

| | | |
| --- | --- | --- |
| | | |
| | | |
| | Custom home builder | |

1 Photo 7/22/11

| | | |
| --- | --- | --- |
| | | |
| | | |
| | Custom iron pieces | |

15 Photos 3/25/17

| | | |
| --- | --- | --- |
| | | |
| | | |
| | Cyber Medic | |

1 Photo 4/20/14

| | | |
| --- | --- | --- |
| | | |
| | | |
| | Dance studio (kids) | |

1 Photo 11/27/13

| | | |
| --- | --- | --- |
| | | |
| | | |
| | Door decor home parties | |

2 Photos 9/5/16

| | | |
| --- | --- | --- |
| | | |
| | | |
| | Farming - fresh produce | |

1 Photo 3/23/14

| | | |
| --- | --- | --- |
| | | |
| | | |
| | Fencing and decks | |

1 Photo 6/26/14

| | | |
| --- | --- | --- |
| | | |
| | | |
| | Financial Advisor | |

1 Photo 1/7/17

| | | |
| --- | --- | --- |
| | | |
| | | |
| | Fitness/exercise | |

1 Photo 6/25/11

| | | |
| --- | --- | --- |
| | | |
| | | |
| | Flooring/cabinets/counter | |

1 Photo 7/26/11

| | | |
| --- | --- | --- |
| | | |
| | | |
| | Florist | |

1 Photo 7/22/11

| | | |
| --- | --- | --- |
| | | |
| | | |
| | Food Delivery | |

2 Photos 8/24/13

| | | |
| --- | --- | --- |
| | | |
| | | |
| | Furniture Repair | |

1 Photo 5/28/14

| | | |
| --- | --- | --- |
| | | |
| | | |
| | Grocery; svc ctr & more | |

1 Photo 4/11/14

| | | |
| --- | --- | --- |
| | | |
| | | |
| | Hair Is Our Thing | |

1 Photo 6/25/11

| | | |
| --- | --- | --- |
| | | |
| | | |
| | Handy Man Services | |

1 Photo 7/21/13

| | | |
| --- | --- | --- |
| | | |
| | | |
| | Home improvement | |

1 Photo 2/27/15

| | | |
| --- | --- | --- |
| | | |
| | | |
| | Horse stable/lessons | |

1 Photo 6/25/11

| | | |
| --- | --- | --- |
| | | |
| | | |
| | Boost immune system | |

1 Photo 8/5/13

| | | |
| --- | --- | --- |
| | | |
| | | |
| | In Home Care | |

1 Photo 8/5/11

| | | |
| --- | --- | --- |
| | | |
| | | |
| | Insurance Services | |

1 Photo 7/15/11

| | | |
| --- | --- | --- |
| | | |
| | | |
| | Iron - and Art | |

1 Photo 11/20/11

| | | |
| --- | --- | --- |
| | | |
| | | |
| | Kayak builder | |

1 Photo 10/8/17

| | | |
| --- | --- | --- |
| | | |
| | | |
| | Kids parties/magic & more | |

1 Photo 9/27/14

| | | |
| --- | --- | --- |
| | | |
| | | |
| | Lawn & Garden | |

2 Photos 4/10/12

| | | |
| --- | --- | --- |
| | | |
| | | |
| | Magic | |

1 Photo 6/25/11

| | | |
| --- | --- | --- |
| | | |
| | | |
| | Magic/Ventriloquism | |

1 Photo 2/12/14

| | | |
| --- | --- | --- |
| | | |
| | | |
| | Men's clothing | |

2 Photos 11/18/13

| | | |
| --- | --- | --- |
| | | |
| | | |
| | Mobile Lifts | |

1 Photo 6/24/11

| | | |
| --- | --- | --- |
| | | |
| | | |
| | Mowing service | |

1 Photo 7/2/15

| | | |
| --- | --- | --- |
| | | |
| | | |
| | Networking | |

1 Photo 6/25/11

| | | |
| --- | --- | --- |
| | | |
| | | |
| | Oak Ridge Builder/Remodel | |

1 Photo 3/11/17

| | | |
| --- | --- | --- |
| | | |
| | | |
| | Outdoor/custom chairs | |

1 Photo 3/18/17

| | | |
| --- | --- | --- |
| | | |
| | | |
| | Pain Medicine business | |

1 Photo 9/1/13

| | | |
| --- | --- | --- |
| | | |
| | | |
| | Painting services | |

1 Photo 5/23/14

| | | |
| --- | --- | --- |
| | | |
| | | |
| | Pampered Chef | |

1 Photo 3/8/17

| | | |
| --- | --- | --- |
| | | |
| | | |
| | Pest Control | |

1 Photo 10/9/14

| | | |
| --- | --- | --- |
| | | |
| | | |
| | Pet & House sitting | |

1 Photo 6/25/11

| | | |
| --- | --- | --- |
| | | |
| | | |
| | Photographer | |

1 Photo 4/25/14

| | | |
| --- | --- | --- |
| | | |
| | | |
| | Plants-Nursery | |

1 Photo 6/24/11

| | | |
| --- | --- | --- |
| | | |
| | | |
| | Plumbing/electric/remodel | |

1 Photo 7/18/11

| | | |
| --- | --- | --- |
| | | |
| | | |
| | Private Investigations | |

1 Photo 8/24/11

| | | |
| --- | --- | --- |
| | | |
| | | |
| | Quilting and more | |

1 Photo 8/5/11

| | | |
| --- | --- | --- |
| | | |
| | | |
| | Real Estate | |

1 Photo 7/10/14

| | | |
| --- | --- | --- |
| | | |
| | | |
| | Renovations - home | |

1 Photo 6/25/11

| | | |
| --- | --- | --- |
| | | |
| | | |
| | Restaurant | |

1 Photo 6/26/11

| | | |
| --- | --- | --- |
| | | |
| | | |
| | Restaurant in NYC | |

1 Photo 2/2/14

| | | |
| --- | --- | --- |
| | | |
| | | |
| | ROOF | |

1 Photo 10/9/13

| | | |
| --- | --- | --- |
| | | |
| | | |
| | Running shoes & more | |

1 Photo 3/3/15

| | | |
| --- | --- | --- |
| | | |
| | | |
| | RVs-Campers | |

1 Photo 2/28/15

| | | |
| --- | --- | --- |
| | | |
| | | |
| | Sculpture-Chainsaw art | |

1 Photo 6/25/11

| | | |
| --- | --- | --- |
| | | |
| | | |
| | Siding/windows | |

1 Photo 5/14/14

| | | |
| --- | --- | --- |
| | | |
| | | |
| | Skin care products R&F | |

1 Photo 8/28/16

| | | |
| --- | --- | --- |
| | | |
| | | |
| | Soccer supplies | |

1 Photo 8/15/11

| | | |
| --- | --- | --- |
| | | |
| | | |
| | Tax & P-roll Solutions | |

1 Photo 8/24/11

| | | |
| --- | --- | --- |
| | | |
| | | |
| | Taxidermy | |

1 Photo 1/7/17

| | | |
| --- | --- | --- |
| | | |
| | | |
| | Travel/cruises/vacations | |

1 Photo 6/25/11

| | | |
| --- | --- | --- |
| | | |
| | | |
| | Water Power Sports | |

1 Photo 6/24/11

| | | |
| --- | --- | --- |
| | | |
| | | |
| | Strategic decisions 4 biz | |

1 Photo 1/11/13

| | | |
| --- | --- | --- |
| | | |
| | | |
| | Vet | |

1 Photo 2/25/13

| | | |
| --- | --- | --- |
| | | |
| | | |
| | Wedding videography | |

0 Photos

| | | |
| --- | --- | --- |
| | | |
| | | |
| | Web design | |

1 Photo 3/19/13

| | | |
| --- | --- | --- |
| | | |
| | | |
| | Wreaths by Hannah | |

1 Photo 9/10/17