East Forsyth High School, Kernersville, NC - Home of the Eagles
Class Of 1973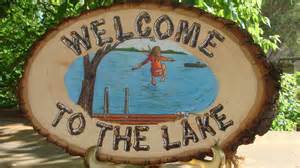 Jan 21:
What an unexpected surprise today when Rick Pierce told me he needed a few min. of my time. We weren't busy when he was in Fitz for lunch - so I sat down with him. 18 months after our 60th birthday bash at his lake house -- he's ready to have us come back. He enjoyed himself sooo much that evening -- and continues to have folks tell him what a great party it was. He made a # of new friends - and enjoyed renewing friendships with others.
Bottom line -- he wants our group back! Date to be determined later - but for now - I'm wanting to get an estimate as to those of you who are interested in a summer gathering. As far as food -- share your thoughts . Post your thoughts/suggestions in the Message forum link (log-on, and click below) BJ Fagg -- we hope you'll take us out on your boat again!

Message forum link: http://www.efhs1973.com/class_forum.cfm
EFHS Class of '73

This site is a great way to reconnect, and stay connected to your school family. Scroll thru the entire home page coz newer entries aren't always at top of page Check out EVENTS often -- this page is updated frequently: http://www.efhs1973.com/class_gallery.cfm?gallery_link_id=7643

Jan 17: Prayers to Sheree Reid and Susan Mabe. Sheree's father, Gene Reid, passed away Jan 16 (see the Family obituary link) Susan's father-in-law, Mac McDuffie, died Jan 15.



Jan. 19: Congrats to Brandon & Kasey Hall on the Jan 15 arrival of their son Coleman Grae Hall - weighing in at 9 lbs, 13 oz. Coleman's granddad is our very own Randy Hall.

(

updated 1/21/17

): A slideshow of Eagle visitors to Fitz.
*Members of the site can also view the photos from Photo Gallery link (top of home page; requires log-on)
Photos upload randomly each time you launch the home page.

Jan 7: A new photo gallery has been added for your snow pics. Hope to see lots of happy faces -- young or not so young. As you upload your photos - a new album contributed to you will be created.


And while you're uploading your snow photos - howsabout adding photos to the other albums; i.e family shots; grandbabies, weddings, etc.

•

Jan 1, 2017: Our EF '72 friend Dave Kennedy's (brother of our classmate Marcia Kennedy Deans) home, and most of the contents, have been destroyed by a New Year Eve's fire. His sister Dorcas has created a Go Fund Me account to help Dave financially during this time of loss. https://www.gofundme.com/36fa95s
Anyone wanting to donate directly to Dave vs the Go Fund Me site - contact Irma @ jcomer1@triad.rr.com for where to send a donation.
11/9/2016: Please log-on and take the reunion survey (tab is @ top of home page)
Slideshow above = photos from the Misc. Pics album within the Photo Gallery link. (to add photos - open the Photo Gallery link - and then the Misc. Pics album. Your uploaded photos will become part of the slideshow) New photos added often - so view the slideshow each time you visit.
(Last update: 7/6)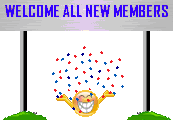 View the profile update box (right of home page) from time to time...names displayed represent either a new member, or an existing member who has updated their profile)

And did you know that from the Classmate profile link - you can click on "Show Eagle Photo" to see all our mugshots from our senior yearbook (you have to be logged on )