East Forsyth High School, Kernersville, NC - Home of the Eagles
Class Of 1973

(

updated 8/12/2019

A slideshow of Eagle visitors to Fitz.
*Members of the site can also view the photos from the Photo Gallery link. (you have to log-on to open the gallery)

The slideshow takes a minute or so to load due to the volume of pictures (approx. 300) Once loaded, photos 'slide' every 2-3 seconds

.



Photos upload randomly each time you launch the home page.

EFHS Class of '73

This site is a great way to reconnect to your school family.
Visit often, and please send NEWS that can be shared here.


July 23: Prayers to Marilyn Bass Swartz and her family. Marilyn's mother, Lib Bass, died July 22. See the Family obituary link (left of home page)
July 17, 2019: Saddened by the sudden July 16 death of Rick Hodges, husband of our classmate Jane Allen Hodges. See the Family obituary link (left of home page)
July 13, 2019: Open the Spotlight On link and read the message in the Hall of Fame album. The school needs nominees for the 2020 Hall of Fame ceremony.
****Note my new email as of May 2019: irmawcomer@gmail.com

Message forum updated July 1, 2019 - Interesting article from 2014 . Open the Message forum link (left of home page)

7/2019: Got grandbabies? Wanna show 'em off? Upload your photos to the Grandbabies album in the Photo Gallery link. The Grandbabies album was created a looong time ago. There are numerous albums , either created by you, or some mystery Eagle may have done so on your behalf. If you already have an album, update it with current pics. Open the Photo Gallery link, and then open the "Our Grandbabies" album.

Shawn Jones,

Randy Hall and Irma Wilson's albums were updated 7/2019. Hope lots of you will add to an existing album, OR create one.
221 N. Main St., Kernersville;
opened as of Jan 25, 2019


Open the Biz Owners/Services link (top of homepage) and then click on the Kernersville Brewing Co. album)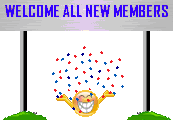 View the profile update box (right of home page) from time to time...names displayed represent either a new member, or an existing member who has updated their profile)

And did you know that from the Classmate profile link - you can click on "Show Eagle Photo" to see all our mugshots from our senior yearbook (you have to be logged on )