East Forsyth High School, Kernersville, NC - Home of the Eagles
Class Of 1973
Click on the EVENTS link for newer entries - including a Valentine weekend performance by Stan Stigall's "The Legacy" -playing Feb 13 @ Barn Dinner Theatre.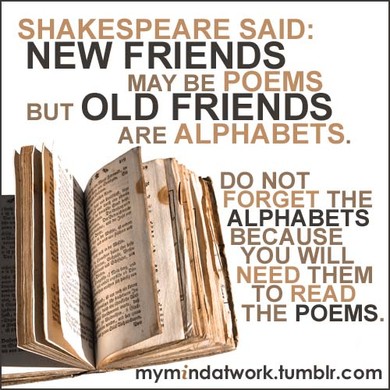 12/27: New entry in the Spotlight On link
1/17/2015: New entries in the Message forum link (left of home page)

(including the correct answer to the Poll question)

1/19/2015: New entry in Prayer link (top of home page)
Psalm 116:15

Precious in the sight of the LORD is the death of his saints.



Jan 19: Susan Shields' mother, Lois Wofford, age 87, died Jan 17. See the Family obituary link (top of home page)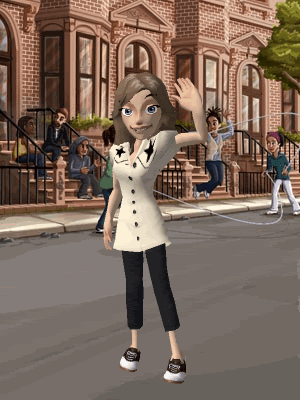 Jan 4, 2015:

Results

are in --- the majority has voted for our 60th b-day bash to beheld in the Spring. NEW POLL (Spring 2015 party--top of home page) has been posted ). You have to Log-on to participate in survey. Please reply asap! The folks planning/plotting a fun event are kicking off discussions on Jan 28. We hope to have tons of survey responses to consider as a date is selected.
Ah, man, my arm's getting so tired. Can I quit waving?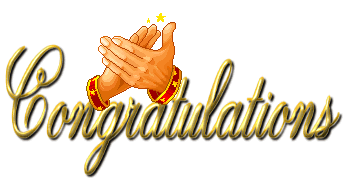 As of Dec 29, 2014 - Darrell Taylor is the Director of Transportation for the Forsyth County school system! Congrats Darrell on this important position! Click on the link below to read his story:



http://wsfcs.k12.nc.us/site/default.aspx?PageType=3&DomainID=1&ModuleInstanceID=12708&ViewID=047E6BE3-6D87-4130-8424-D8E4E9ED6C2A&RenderLoc=0&FlexDataID=171651&PageID=1


Jan 16, 2015: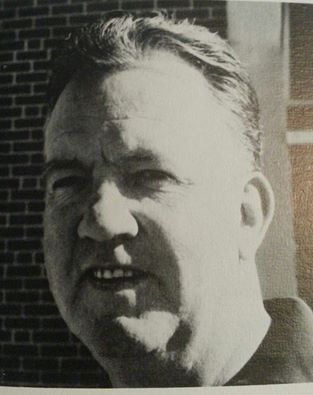 Received a good news update on Coach Blaylock from one of his great nephews (EF '75 David Phillips) Jack had a doctor's visit today - and other than 'bad knees' and a hearing problem - he seems to be doing well. Jack will be celebrating his 90th birthday on Feb. 11. David and some of his family members are going to plan an 'event' to celebrate ---watch for an invite to be posted here. Not sure if this will be before, or after his big day. Cards can be sent to Jack @ his home: 2150 Beeson Rd., Oak Ridge, NC 27310
Jan 14, 2015 safety message from Garry Nelson:

It's a new year. Realizing that I am no t as young as i used to be and that the things I used to do may actually be dangerous at my age I decided to share what I hope will be helpful
Falls are dangerous but more so when we get older:
Recently a relative about my age decided that he would clean his gutters like he had done for the past 40 years without any issues. Well this time there was an incident, he slipped fell from his roof and passed away 6 days later. Also 2 weeks ...ago another relative decided to remove a broken tree limb by climbing up a stable tree, he slipped, broke 9 ribs and both wrists. Not a good situation.
It can happen to anyone but these two situations have me thinking more about personal safety and better decision making.
Be SAFE.
Next BIG Get-Together will be sometime in spring 2015
60th Birthday Party!
Jan 6: I'm TOO excited................A perfect venue for our 60th birthday bash has 'fallen into our lap'...........Perfect in sooo many ways . The owner of this 'perfect venue' strolled into Fitz today. I asked if 'his' place was ever rented out -- and was told it never had been before. But when I mentioned the 'gig' I ha in mind was a 60th birthday bash for the EFHS Class of 1973 ---- I was told hands down 'by all means' - but that the venue would be offered to us at NO CHARGE vs any rental fee.
Will announce the venue soon ---- For now - just know the owner of this place has a special reason for making this offer to our class .
I'm a very happy camper. I imagine everyone will be in favor of this venue.................can't wait to share more with you.
When you're visiting- always scroll thru entire 'home' page as newer entries are sometimes placed under older entries
12/15: New photo album for Christmas 2014 photos. Please contribute to the galleries! *When you upload photos to this album - your photos will be contributed to you (i.e, an album in your name is populated)
12/26: An 'elf' might be guilty of having created albums for some of you (borrowed from Facebook).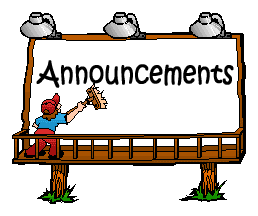 12/20: New, random, poll added 12/20. For the results on the poll added 11/17 - see a 12/20 entry in the Message forum link (left of home page)
Nov 20, 2014 post from Robert Dunlap:
Business Development Executive Job Opening w/ the Better Business Bureau:
*Click on the Job Opportunity link @ top of home page for more informaton.


Nov 19:
the attached link takes you to the "Missing" classmates from the EFHS Class of 1970 site. The reunion committee is working hard in locating their classmates as they plot/plan their 45th reunion (Sept 2015) If you have contact info for any of these folks (email; phone nos. or home address) - please send c/o me - and I'll forward to the '70 reunion folks. Thank ya very much. Irma @ jcomer1@triad.rr.com
http://www.classcreator.com/Ke…/class_classmates_missing.cfm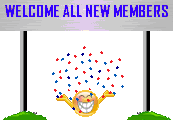 Eagle profile (top of home page). From there - click on "Show Newest Members". Also - view the profile update box (right of home page) from time to time...names displayed represent either a new member, or an existing member who has updated their profile)

And did you know that from the Classmate profile link - you can click on "Show Eagle Photo" to see all our mugshots from our senior yearbook (you have to be logged on )