East Forsyth High School, Kernersville, NC - Home of the Eagles
Class Of 1973

Oct 5: Sharing on behalf of Cisco, Ava & Dwight:
To: EFHS '74 & '75 alumni
Dinner -- Sat., Oct 10
The East Forsyth Eagles are having dinner at Cities Grill and Bar at 6:30 PM. located at 2438 S Stratford Rd, Winston-Salem. This event will celebrate the 40th anniversary of the class of 1975. Come help the 1974/1975 Committee celebrate this event.
...
***RSVP by October 8 to:
Thomas (Cisco) Morgan, '75 - 336 577-5103
Ava Watson, '75 - 336 723-74672
Dwight Hoover,'74 - 336 287-4859



EFHS Class of 1973 welcomes you to our website! It's a great way to reconnect, and stay connected/informed. Contact Irma Wilson Comer with your news via email @: jcomer1@triad.rr.com


Sept 12: See the Book Club link (left of home page)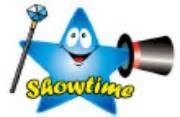 Sept 12: It's MOVIE time again-------a new video -starring peeps you know.


https://www.youtube.com/watch?v=nM8SlyY_T2I

Congratulations to Marilyn Settle on her Sept 28, 2015 marriage to David Doolittle. The couple exchanged their vows in a Las Vegas ceremony

.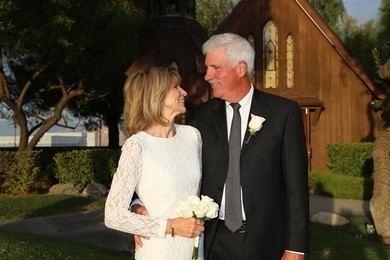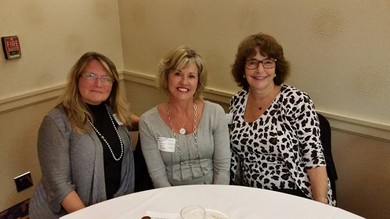 Missy Flynt, Donna Solomon and Irma Wilson @ the EFHS Class of 1970 45th reunion held Sept 26, 2015. Missy and Donna's husbands, Mike Swain and Tim Clinard, are 70 Eagles. Irma attended 'just because'. (well - actually, the class invited her as a 'special guest' to thank her for helping manage their alumni website)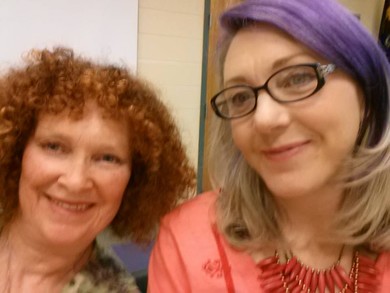 2 of our talented '73 Eagles..............pic from Sept 2015
On left - Vickie Arant Clontz (married to '73 Eagle Steve Clontz), with cakemaster Diane Ball Watkins. Diane was part of a felted lattice scarf making class led by Vickie.
I need to add a link on our website to showcase/highlight those of you with creative genes. It will likely be a looong list (but don't bother looking for my name)
Here's the link to Vickie's website:
http://www.annieskeepsakes.com/
Diane's website:
http://imagination2u.com/

9/15/15: EFHS is looking for business owners who would like to have an ad in the 2015-16 Aquila. Interested parties - contact Irma Wilson @ Jcomer1@triad.rr.com for add'l info. DEADLINE is Oct 14
•

Please take a few minutes to review your profile for any changes that you might want to make
Aug 10: See the BJ Fagg Ministry link (left of home page)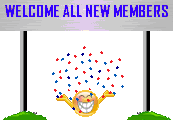 Eagle profile (top of home page). From there - click on "Show Newest Members". Also - view the profile update box (right of home page) from time to time...names displayed represent either a new member, or an existing member who has updated their profile)

And did you know that from the Classmate profile link - you can click on "Show Eagle Photo" to see all our mugshots from our senior yearbook (you have to be logged on )