East Forsyth High School, Kernersville, NC - Home of the Eagles
Class Of 1973
EFHS Class of '73

This site is a great way to reconnect to your school family.
Visit often, and please send NEWS that can be shared here.

March 28, 2020: Talented folks have created "Coronavirus Rhapsody" Great lyrics to Queen's classic:
https://www.youtube.com/watch?v=8KPbJ0-DxTc&feature=emb_err_watch_on_yt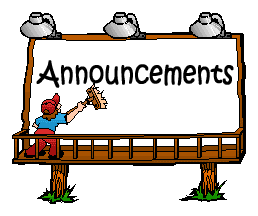 March 9, 2020: The Business Owner/Services link is displayed at the top of the homepage. Sharon Bonne's Beauty/Image consultant album has been updated as of 3/9/2020. If you haven't visited the Business Owner link recently - take a look. If there's an existing album that needs to be edited, or added , contact Irma @ irmawcomer@gmail.com, or click on the CONTACT US link, displayed to the left of the homepage)

Feb., 2020: I've decided not to continue hosting a paid subscription to this site. The site will remain available, and active. Moving from a paid site to a 'free' site results in the display of Google ads.
Fitz on Main, 109 N Main St., K'ville
Tues.-Sat.; 7:30am to 1:30pm.
March 18, 2020 - unknown date--- Take Out Only due to CoronaVirus Tuesday-Friday

(we will be closed on Saturdays until mid to late May)




336 992-1824




(updated 3/13/2020

A slideshow of Eagle visitors to Fitz.
*Members of the site can also view the photos from the Photo Gallery link. (you have to log-on to open the gallery)

The slideshow takes a minute or so to load due to the volume of pictures (approx. 300) Once loaded, photos 'slide' every 2-3 seconds

.




Photos upload randomly each time you launch the home page.


March 2, 2020: Saddened by the Feb. 29 death of our classmate Stephen Hairston.
Visitation, Thurs., March 5th at 12:30pm at Mount Zion Baptist Church in W-Salem, with the funeral service beginning at 1:30. An In Memory album has been added to the In Loving Memory link (see top of homepage).
https://www.douthitfuneralservices.com/obituaries/Stephen-Hairston/?fbclid=IwAR0Ju3346IWgswMPVmd7UmZB7m6YTGpDr2dvv-9C4s0DlA8qITmFTbZGwUM#!/Obituary

The March 5 edition of the W-Salem Journal has a front page article on Stephen.
https://www.journalnow.com/news/local/stephen-hairston-sr-a-former-winston-salem-police-sergeant-who/article_e58c5a09-5c0a-5480-b041-89ea36ae4dc0.html


March 4: Prayers to the Martin families. EF '74 Ricky Martin (who was a guest member of our '73 site) died March 2. An In Loving Memory album has been added. *Guest member memory albums appear after the '73 classmate albums, so you'll need to scroll quite a bit when opening the In Memory link (top of homepage)

March 4: EF '71 Phil Starbuck died this am, following a brief illness. Funeral arrangements are posted in the In Memory album (Phil's album is part of the "guest member' albums, shown after all the '73 albums)

For those of you who have EF Class of 1970 family members/neighbors/friends, etc., make sure they are aware their 50th reunion will be held Sept. 12, 2020. Details will be added to the EF '70 alumni website once plans are finalized.
EF '70 website link:


https://www.classcreator.com/Kernersville-NC-East-Forsyth-1970/class_index.cfm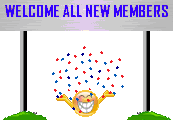 View the profile update box (right of home page) from time to time...names displayed represent either a new member, or an existing member who has updated their profile)

And did you know that from the Classmate profile link - you can click on "Show Eagle Photo" to see all our mugshots from our senior yearbook (you have to be logged on )