East Forsyth High School, Kernersville, NC - Home of the Eagles
Class Of 1973
Sharing a 7/27 message from EF '70 Debra Landreth:
The committee for our class of 1970 would like to invite friends from the classes of 1969-1973 to attend our reunion on September 26, 2015 at 7:00 p.m. at the Hawthorne Inn on High Street, Winston-Salem. We are very excited by the interest that has been generated during our planning and interest from classmates who have friends in our class. If you would like to attend, please contact Debra Landreth at dkey14@triad.rr.com for more details.







*The above slideshow = photos from the July 18 "Grand Band Reunion". Click on the Photo Gallery link (top of home page) There are 3 YouTube videos uploaded in the Grand Band Reunion album. (you have to log-on to get to the albums in the Photo Gallery link)



There's a variety of EVENTS you might want to add to your calendar. Check the EVENTS link each visit. It's updated frequently. *(You can open the EVENTS link without logging on - but the occasional 'header' messages that appears above the 'event albums' aren't seen unless you logon)
June 29: Logon, and open the Spotlight On link

Also -- did you know that in good ole NC - you can now renew your license on-line!
The North Carolina DMV offers online services that range from duplicating and renewing your registration to ordering driving records.
: A $200 donation from the EFHS Class of '73 to the K'ville Shepherds Center was made June 16 in memory of Pam Pierce Smith, and in honor of Rick & Beth Pierce Thank you letter was received June 24 and is pasted below (took a pic of letter w/ my phone-----will get is scanned and uploaded shortly for better viewing)
.
Logon and click on the PHOTO GALLERY link (top of home page) and view the galleries within the 60th birthday bash album. (newest pics added 6/15 by Susan Mabe) Lots of great pics so far-----hoping more are added.
Our 60th Birthday Party was fun fun fun

!!


June 7: Many thanks to BJ Fagg & Dusty Hopkins for their help last night----getting the parking fields ready for the big crowd --- shuttling folks to and from their parked cars, the boat rides-----------I can't thank you enough!
'72 Mike Chambers and Chris Ferguson - couldn't have done it without their services either. I heard a ba-zillion times that the food could not have been any better - and the music took us back in time.
Steve Easter-------- you should consider coming out of retirement and going into the field of documentary. The " '73 Eagles Turn 60" video was a HUGE hit! The 'original' video played on June 6 is available in exchange for a 'donation'..........the updated video is available on YOUTUBE (see the Spotlight On link)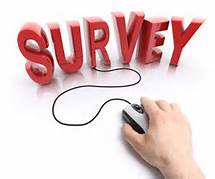 TEST YOUR EAGLE KNOWLEDGE survey (top of homepage)
April 23: New or updated albums in the Prayers link (top of home page)



JUST SAYIN......by Wilderness Man
The Christmas-themed town of North Pole, Alaska, has officially approved marijuana dispensaries.
So don't expect your presents from Santa until next April.

Doing my math this morning and I figure, Being in the lottery, you have the same chance of winning if you're not in the lottery. AND
Your chances of winning the big lottery are 250 million to 1. It's the same as your chance of getting on the Obamacare website. It's virtually impossible.

JUST SAYIN...... Wilderness Man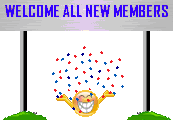 Eagle profile (top of home page). From there - click on "Show Newest Members". Also - view the profile update box (right of home page) from time to time...names displayed represent either a new member, or an existing member who has updated their profile)

And did you know that from the Classmate profile link - you can click on "Show Eagle Photo" to see all our mugshots from our senior yearbook (you have to be logged on )