East Forsyth High School, Kernersville, NC - Home of the Eagles
Class Of 1973
EFHS Class of '73

This site is a great way to reconnect to your school family.
Visit often, and please send NEWS that can be shared here.



.

Sept. 21: Saddened by the Sept 20 death of our classmate Sandra Kiger. See the In Loving Memory link (top of homepage)
Sept 2: Prayers to Janet Lynch and her family. Janet's sister, Sandy, age 59, died Aug. 29. See the Family obituary link

June 9, 2020: Open the Biz Owners-Services link (top of homepage) to see the newest entry
Fitz on Main, 109 N Main St., K'ville
7:30am to 1:30pm Tues-Saturday
Seating is at 50% capacity until further notice.
(updated 9/4/2020

A slideshow of Eagle visitors to Fitz.
*Members of the site can also view the photos from the Photo Gallery link. (you have to log-on to open the gallery)

The slideshow takes a minute or so to load due to the volume of pictures (approx. 300) Once loaded, photos 'slide' every 2-3 seconds

.




Photos upload randomly each time you launch the home page.

August 5, 2020:

This announcement is being placed on the East Forsyth alumni sites for the classes of 1970, '72, '73 and '74.
Stay tuned for additional info regarding a "Singles Club" for interested Eagles from these classes.

If you have any interest in helping get the club started, please send a message thru the Contact Us tab (see the link displayed on the left of the homepage)

Due to Covid - we'll first start with a virtual /on-line 'meet and greet' to be held once enough interest has been generated.
June 23: When automated emails are sent thru the website - please know that the pesty ads you see are random Google ads. Some of you may recall a message I posted a few months ago indicating I was changing the '73 site from a paid subscription to a "free" site. The downside of a free site is that it creates the pesty ads.
If anyone would like to send $$$ to cover xxxx period of a paid subscription, the cost averages $22/month.
April 19, 2020: Check out this link to the 1960 K'ville Phonebook:
http://www.ancestraltrackers.net/nc/forsyth/hills-kernersville-city-directory-1960.pdf
April 20:
For those of you with young grandblessings.......I know this # works, as I enjoyed listening to a story by Goofy last night.

DISNEY BEDTIME HOTLINE 877-7-MICKEY
You'll have the option to hear a special bedtime message from Mickey, Minnie, Donald, Daisy or Goofy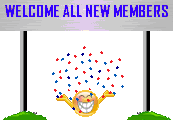 View the profile update box (right of home page) from time to time...names displayed represent either a new member, or an existing member who has updated their profile)

And did you know that from the Classmate profile link - you can click on "Show Eagle Photo" to see all our mugshots from our senior yearbook (you have to be logged on )