East Forsyth High School, Kernersville, NC - Home of the Eagles
Class Of 1973
EFHS Class of '73

This site is a great way to reconnect to your school family.
Visit often, and please send NEWS that can be shared here.


Feb. 14: Saddened by the Feb. 5 death of our classmate Jerry Gordon.
See the In Loving Memory link.

Feb. 2, 2020: I've decided not to continue hosting a paid subscription to this site. The site will remain available, and active. Moving from a paid subscription to a 'free' subscription creates Google ads. I've seen 'free' sites - and admit the ads are annoying (they are all over the place) I will reinstate a paid subscription at a later date.
(the paid subscription ends some time around the middle of February)
****Note my new email as of May 2019:

irmawcomer@gmail.com


If I'm in your contacts w/ a triad.rr. address, please update to my gmail address
Fitz on Main, 109 N Main St., K'ville
As of Jan. 28, (reopening of Fitz after a few renovations), new hours at Fitz: Tuesday - Saturday from 7:30am to 1:30pm. Come see our new look!
(updated 2/21/2020

A slideshow of Eagle visitors to Fitz.
*Members of the site can also view the photos from the Photo Gallery link. (you have to log-on to open the gallery)

The slideshow takes a minute or so to load due to the volume of pictures (approx. 300) Once loaded, photos 'slide' every 2-3 seconds

.




Photos upload randomly each time you launch the home page.


For those of you who have EF Class of 1970 family members/neighbors/friends, etc., make sure they are aware their 50th reunion will be held Sept. 12, 2020. Details will be added to the EF '70 alumni website once plans are finalized.
EF '70 website link:


https://www.classcreator.com/Kernersville-NC-East-Forsyth-1970/class_index.cfm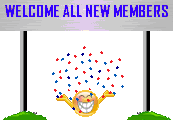 View the profile update box (right of home page) from time to time...names displayed represent either a new member, or an existing member who has updated their profile)

And did you know that from the Classmate profile link - you can click on "Show Eagle Photo" to see all our mugshots from our senior yearbook (you have to be logged on )