East Forsyth High School, Kernersville, NC - Home of the Eagles
Class Of 1973
Be sure to tune in to The Good Morning Show on WFMY TV on December 24! Stan Stigall's "The Legacy" will be visiting to tell all about their December 27th show at the Barn Dinner Theatre! Tune in at 7:00 am! (See the Dec 27 EVENTS album )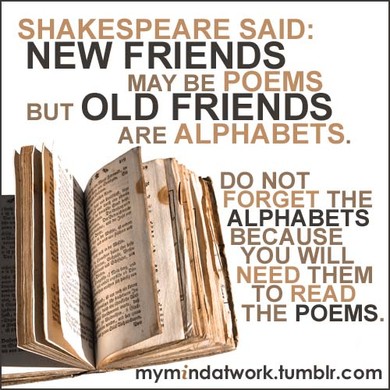 Most frequently updated pages/links: 1) The home page; 2) EVENTS (updated Nov. 6; 3) Spotlight On (updated 11/12/14)

12/15 Updates to prayer albums for Cindy Parrish' mother, and Randy Boyer

Dec 15: Saddened by the Dec 11 death of our classmate, Pamela Henry. (See the In Memory link for funeral arrangements)
Prayers for the Pegg family. John Pegg, EFHS '70, died Dec 7 after a courageous fight against Wegener's Disease. .

Prayers to the Barber family. Rick Barber, also a '70 Eagle, died Dec 5 after a long illness.
http://www.pierce-jeffersonfuneralservice.com/memsol.cgi?user_id=1471094
Dec 13: It was good seeing Laura Veach in K'vegas today! Next time you run into a classmate - howsabout snapping a photo and sharing!
When you're visiting- always scroll thru entire 'home' page as newer entries are sometimes placed under older entries

Dec 4, 2014:
Remember a post from a year or so ago sharing the news of Donna Gordon winning big time in a M&M Sweepstakes (a brand new car)........She's a frequent winner of smaller prizes in the variety of sweepstakes she enters-----some prizes bigger than others.
Her latest win is a $1,100 Troybilt snow thrower. She may have a buyer for it - but if it falls thru - its yours for $600. A few months ago, she won an architectural maibox - retail value of $299 -- she is asking $100. If you'd like to get in the running for purchasing either of these...contact Donna thru her profile page.



B-L-I-N-K-I-E Lights are baaccck...........
Visit K'ville's Farmers Hardware (owned by Mark Idol's family) @ 637 N Main St..... (996 3771) and purchase your set. Blinkies were given to the town in 2009 by Rick Pierce as a tribute and in memory to his sister, and our classmate Pam Pierce. K'ville folks wanted to purchase sets for their own use - & have been available since the 2010 holiday season.
"The lights are never blinking the same way twice. 12 bulbs on each string, blinking randoming, with only 4 bulbs burning at any given moment.
Blinkies are popular, and sell out fast. Call Farmers Hardware today!
Merry Christmas This banner made by Steve Ellis (deceased). Steve was married to Sharon Aldridge (sister to 'our' Jimmy) Steve, along with his daughter Nikki's help, painted this great banner a number of years ago. Each year it was displayed proudly on a building on Hastings Hill Road.
Nov 20, 2014 post from Robert Dunlap:
Business Development Executive Job Opening w/ the Better Business Bureau:
*Click on the Job Opportunity link @ top of home page for more informaton.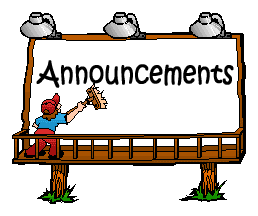 11/17: I'm laughing at all the incorrect answers to the Poll....................Before I reveal the right answer -- howsabout some more of you taking a few seconds and taking a stab at getting it right.

11/28: Missy Flynt was the correct answer to the Eagle ending their voice message with 'toodles'

Nov 19:
Reposting a request: the attached link takes you to the "Missing" classmates from the EFHS Class of 1970 site. The reunion committee is working hard in locating their classmates as they plot/plan their 45th reunion (Sept 2015) If you have contact info for any of these folks (email; phone nos. or home address) - please send c/o me - and I'll forward to the '70 reunion folks. Thank ya very much. Irma @ jcomer1@triad.rr.com
http://www.classcreator.com/Ke…/class_classmates_missing.cfm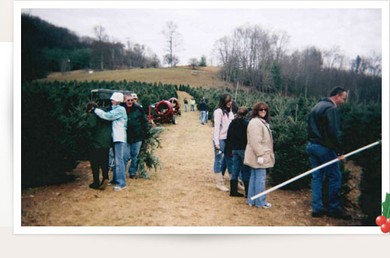 The "Original RRR Tree Farm" -- Boone area inns and RRR Tree Farm have teamed up to provide a true family outing for the upcoming Christmas season.
Visit http://rrrtreefarm.com/
for detailed information

.
If you visit - ask if Steve Sorrell happens to be 'on site'. Steve is the hubby of '70 Eagle Debby Ingram and is a big part of RRR Tree Farm. (Debby Ingram is 1st cousin to '72 Robin Callahan.
Next BIG Get-Together will be sometime in 2015
60th Birthday Party!
Please take the "We're Turning 60" survey (top of home page)
11/1/14:
See the Message forum link (left of home page) - this great house is for rent by owner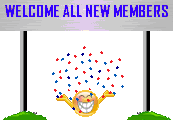 Eagle profile (top of home page). From there - click on "Show Newest Members". Also - view the profile update box (right of home page) from time to time...names displayed represent either a new member, or an existing member who has updated their profile)

And did you know that from the Classmate profile link - you can click on "Show Eagle Photo" to see all our mugshots from our senior yearbook (you have to be logged on )


Oct 28, 2014:

K'ville's Shepherd's Center is needing drivers. Contact Debbi Butner @ 336 996 696
A driver transports service recipients to a medical appointment and needed errands in Kernersville, Winston-Salem, Greensboro and High Point. Drivers have the flexibility to select the trips they are able to assist with and destinations that they are comfortable transporting to.'
Open the "Shepherd's Center Challenge link (top of home page) ----and consider accepting the challenge!