East Forsyth High School, Kernersville, NC - Home of the Eagles
Class Of 1973
Fitz on Main, 109 N Main St., K'ville
Fitz on Main will be closed Jan. 1, 2020 for 3 to 4 weeks for a bit of remodeling. Once Fitz reopens, a couple of changes: 1) Fitz will be closed on Mondays, and 2) instead of opening at 7am -- the doors will open at either 7:30 or 8am (decision will be made before we reopen - and this post will be updated)
(

updated 12/30/2019

A slideshow of Eagle visitors to Fitz.
*Members of the site can also view the photos from the Photo Gallery link. (you have to log-on to open the gallery)

The slideshow takes a minute or so to load due to the volume of pictures (approx. 300) Once loaded, photos 'slide' every 2-3 seconds

.




Photos upload randomly each time you launch the home page.

EFHS Class of '73

This site is a great way to reconnect to your school family.
Visit often, and please send NEWS that can be shared here.


January 3, 2020: Class Creator (the company that offers the template for our site) offers 2 choices in offering alumni sites. 1) To purchase a subscription (which is the option we've had since implementing the site in 2009), 2) to have a FREE site, but which includes Google ads 'everywhere', and limits the photo gallery 'space". I'm toying with the idea of turning the site into a FREE subscription for a while ---at least until the next event is scheduled.

OR...

.......send a donation towards expenses for any amount . Checks payable to Irma Comer and mailed to 140 Roswell Dr., K'ville 27284 by or before Jan. 31.
After Jan. 31, I'll let folks know how much was collected and what period of time the $$$ will cover a subscription.
****Note my new email as of May 2019: irmawcomer@gmail.com
If I'm in your contacts w/ a triad.rr. address, please update to my gmail address

Dec. 23: Prayers to Tracy Johnson and her family. Tracy's father, Earl, passed away Dec. 20th. See the Family obituary link
Dec. 7: Saddened by the Dec 6 death of our classmate, Becky Oliver. See the In Loving Memory link


For those of you who have EF Class of 1970 family members/neighbors/friends, etc., make sure they are aware their 50th reunion will be held Sept. 12, 2020. Details will be added to the EF '70 alumni website once plans are finalized.
EF '70 website link:


https://www.classcreator.com/Kernersville-NC-East-Forsyth-1970/class_index.cfm
Stan Stigall's Motown group, The Legacy, will be performing at The Barn Dinner Theatre on Jan. 4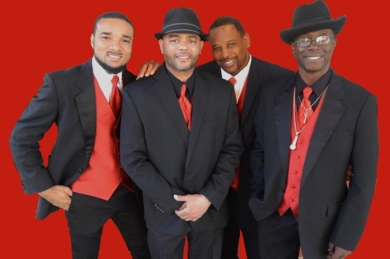 Stan Stigall's "THE LEGACY" -- performing Jan. 4, 2020 @ The Barn Dinner Theatre. An evening of Motown (and great food)
Open this events link: http://www.efhs1973.com/class_gallery.cfm?gallery_link_id=7643

Clarke McGriff earns the Doctor of Ministry Degree from Columbia International University on December 13, 2019.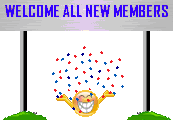 View the profile update box (right of home page) from time to time...names displayed represent either a new member, or an existing member who has updated their profile)

And did you know that from the Classmate profile link - you can click on "Show Eagle Photo" to see all our mugshots from our senior yearbook (you have to be logged on )