East Forsyth High School, Kernersville, NC - Home of the Eagles
Class Of 1973

(

updated 5/14/2019

A slideshow of Eagle visitors to Fitz.
*Members of the site can also view the photos from the Photo Gallery link. (you have to log-on to open the gallery)

The slideshow takes a minute or so to load due to the volume of pictures (approx. 290) Once loaded, photos 'slide' every 2-3 seconds

.



Photos upload randomly each time you launch the home page.

EFHS Class of '73

This site is a great way to reconnect to your school family.
Visit often, and please send NEWS that can be shared here.


John 14:1-4 "Let not your hearts be troubled. Believe in God; believe also in me"

May 6: Prayers to Elaine Clifton and her family. Elaine's brother , EF '74 Doug (aka Woody) Clifton, age 63, died May 4. See the Family obituary link.

May 5: Prayers to Clayton King and his family. Clayton's mother, Dot King, age 92, died May 3. See the Family obituary link
May 1: Saddened to share the news of the May 1 death of Randy Boyer. See the "In Loving Memory' link @ top of homepage.
Debbie McBride, Larry Burton, Randy Boyer and Missy Flynt. Photo taken Jan 30, 2019 by me
(Irma) at Randy's home.
221 N. Main St., Kernersville;
opened as of Jan 25, 2019


Open the Biz Owners/Services link (top of homepage) and then click on the Kernersville Brewing Co. album)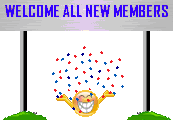 View the profile update box (right of home page) from time to time...names displayed represent either a new member, or an existing member who has updated their profile)

And did you know that from the Classmate profile link - you can click on "Show Eagle Photo" to see all our mugshots from our senior yearbook (you have to be logged on )