East Forsyth High School, Kernersville, NC - Home of the Eagles
Class Of 1973
Stan Stigall's Legacy Motown Revue is Saturday night's (May 2) feature act at this year's Spring Folly . Main stage (next to the library). Music starts at 8:30pm. Hope to see you there!

Psalm 34:18
The LORD is close to the brokenhearted; he rescues those whose spirits are crushed
April 16: Prayers to Darrell Taylor and his family. Darrell's father, Melvin, age 85, died suddenly April 15. (See the Family Obituary link).

April 12: Updates to a couple of prayer albums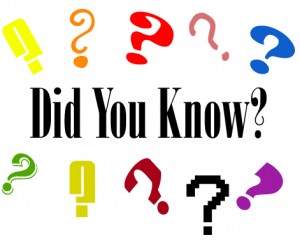 - Well - did ya???

The "Did You Know" link has been around for some months now...If you haven't taken a look, click on the highlighted link below. Send your 'did you know' news my way to add to what's already there.
You have to log-on to open the link


http://www.efhs1973.com/class_gallery.cfm?gallery_link_id=18224
60th Birthday Party for all of us!
June 6, 2015
Belews Lake

Registration is open.........Click on Register for Party link (top of page)
Moms and their sons/grandsons of all age----plan to attend EFHS's first (and hopefully what will be an annual event) Mom Prom. Click on the EVENTS link - and open the May 8 album.
(S)
June 6 - our 60th birthday bash. If you haven't registered - ya know you want to be there. Register via the Register for Party link @ top of home age?
July 18 - another Save the Date..............a musicians reunion for those who started out with MOJO in 1970 and went all the way thru SMYLE in the mid 80s. (being organized by '74 Dan Dockery (Patricia's brother) See the EVENTS link for full details.
When you're visiting- always scroll thru entire 'home' page as newer entries are sometimes placed under older entries
Nov 19:
the attached link takes you to the "Missing" classmates from the EFHS Class of 1970 site. The reunion committee is working hard in locating their classmates as they plot/plan their 45th reunion (Sept 2015) If you have contact info for any of these folks (email; phone nos. or home address) - please send c/o me - and I'll forward to the '70 reunion folks. Thank ya very much. Irma @ jcomer1@triad.rr.com
http://www.classcreator.com/Ke…/class_classmates_missing.cfm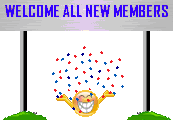 Eagle profile (top of home page). From there - click on "Show Newest Members". Also - view the profile update box (right of home page) from time to time...names displayed represent either a new member, or an existing member who has updated their profile)

And did you know that from the Classmate profile link - you can click on "Show Eagle Photo" to see all our mugshots from our senior yearbook (you have to be logged on )