East Forsyth High School, Kernersville, NC - Home of the Eagles
Class Of 1973
EAST FORSYTH, Class of 1973 welcomes you to this site. Visit often for new news/updates. Send your news to be shared with others
Aug 25: New prayer entry for Everett Crutchfield

Aug 15: New entries in the SPOTLIGHT ON link



Updated Aug 18:

Updates to the EVENTS link. *(You can open the EVENTS link without logging on -

but the occasional 'header' messages that appears above the 'event albums' aren't seen unless

you logon





Luke 23:43 - And Jesus said unto him, Verily I say unto thee, To day shalt thou be with me in paradise.

Aug 23: Sharing news of the Oct. 2014 death of our classmate, Deborah Sadler. This news was shared with me today by our classmate Wilbert Banks. Memories of Deborah can be added to the In Memory album..
Aug. 20: Saddened by the Aug. 19 death of 2 1/2 year old Jaxson Sonny Swain - grandson of Sonny, great nephew of Lee. (See the Family obituary link)
Sharing a 7/27 message from EF '70 Debra Landreth:
The committee for our class of 1970 would like to invite friends from the classes of 1969-1973 to attend our reunion on September 26, 2015 at 7:00 p.m. at the Hawthorne Inn on High Street, Winston-Salem. We are very excited by the interest that has been generated during our planning and interest from classmates who have friends in our class. If you would like to attend, please contact Debra Landreth at dkey14@triad.rr.com for more details.

ALUMNI dinner - Friday, Oct 23. We'll begin arriving between 5:30-6pm - and order by 6:30. Stay tuned. for where! (it will be some where in good ole Winston) ........... Registration will be opened soon
Aug 10: See the BJ Fagg Ministry link (left of home page)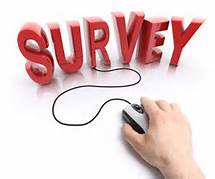 TEST YOUR EAGLE KNOWLEDGE survey (top of homepage)
April 23: New or updated albums in the Prayers link (top of home page)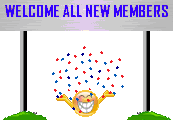 Eagle profile (top of home page). From there - click on "Show Newest Members". Also - view the profile update box (right of home page) from time to time...names displayed represent either a new member, or an existing member who has updated their profile)

And did you know that from the Classmate profile link - you can click on "Show Eagle Photo" to see all our mugshots from our senior yearbook (you have to be logged on )