East Forsyth High School, Kernersville, NC - Home of the Eagles
Class Of 1973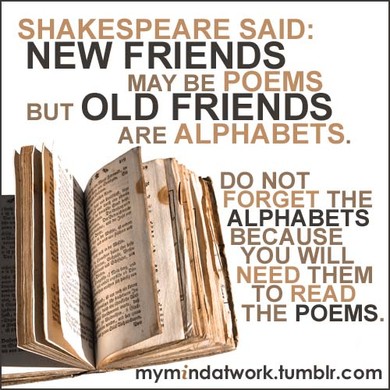 Oct 23: New entries in the EVENTS gallery/link. Check 'em out!
Oct 24: New entries in the Spotlight On album (top of home page)


Sept 22: A '73 Eagle who has lived at the coast is hoping to return to her 'stomping grounds'....Be sure to visit Janis Bennett's profile page ---- and point her to any jobs you might know about in her line of work.


Good luck in getting back this way soon Janis -- and prayers to Wayne, and to your son-in-law during his 4th deployment.

Oct 23: Pictures of Kimberly (daughter of Penny Mabe) with her boyfriend James Vincent (see the Spotlight link for info on James' singer/songwriting career). Kimberly and James were in a motorcycle accident on 10/19 . Pasted below is a post on James' Facebook page:
To everyone who's expressed interest and concern, wanted to visit or offered to help in some way:
As my girlfriend and I continue to heal physically, mentally and emotionally from the unexpected accident last Sunday we've been a little burdened with the loss of work and activities we were planning on this week and next to generate income for the remainder of the month (such as my shows and her art and craft sales).
If you know either one of us well, you know that we both like to invent creative solutions instead of focusing on a problem so here is what we've come up with:
This Saturday and Sunday (Oct 25 & 26) we'd like to open my garage between the hours of Noon and 8pm to anyone that would like to come by and visit us while we host an art and music sale of her handmade items, my albums and more. (for privacy sake -- instead of placing James' address and email/phone contact here - please email Irma @ jcomer1@triad.rr.com for info)
Happy to be alive and in love,
James and Kimberly
When you're visiting- always scroll thru entire 'home' page as newer entries are sometimes placed under older entries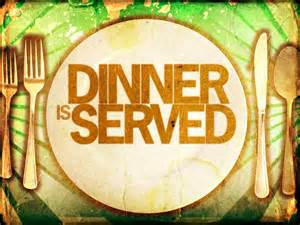 K'ville peeps-----Join us @ OutWest on Monday, Nov 3 ---Perry and Jerry Stigall will be in town. RSVP to Irma @ jcomer1@triad.rr.com
(obituaries for our classmates' family members are in the Family Obituary link (left of home page)

Oct 2014: Prayers to Robin Gosnell, George Harrelson, Melodi Vaughn, Cheri Cameron, Norman Wiginton, ad Brenda & Robert Clinard . Each of these classmates have experienced the death of a parent in recent days/weeks.

In honor of Breast Cancer Awareness month, autographed copies available for $7/each throughout the month of October @ Accent Prone in K'ville (Accent Prone is owned by Cheri Cameron's name-sake niece and her nephew-in-law) See the SPOTLIGHT ON link for add'l info
Alex and Laura Fulton - married 9/28/14. Alex is the son of Donna Sides and her hubby Scott Fulton. Congratulations to the newlyweds!
Stan Stigall's The Legacy" Hanging with band Sound Express at the Performance Arts Exchange Showcase in Atlanta - Sept 2014
Next BIG Get-Together will be sometime in 2015
60th Birthday Party!
Please take the "We're Turning 60" survey (top of home page)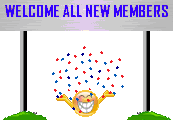 Eagle profile (top of home page). From there - click on "Show Newest Members". Also - view the profile update box (right of home page) from time to time...names displayed represent either a new member, or an existing member who has updated their profile)

And did you know that from the Classmate profile link - you can click on "Show Eagle Photo" to see all our mugshots from our senior yearbook (you have to be logged on )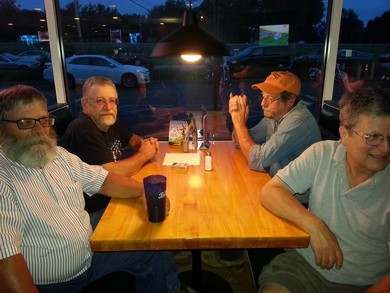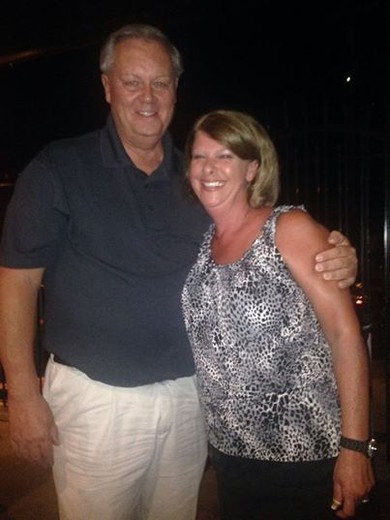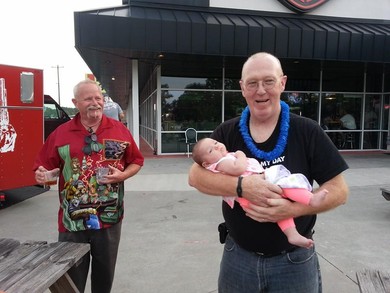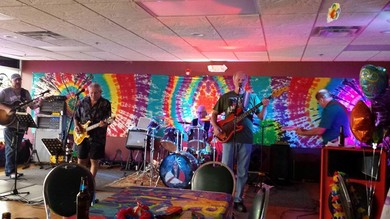 A few pictures from the June 28 party @ Southern Smoke. Lots of Eagles in the house..................including:
'73 Eagles: David Idol, Kelly Crews; Catrina Beeson, Patricia (aka Trish da Dish) Styron, Lindsay aka Dusty Hopkins, Randy Boyer, Donna Gordon, Anita Holbrook, Bobby Joe Durham, Dean Mabe, Bonnie Wimbish, Felix Smith; '72ers David Smith; David aka Bodie Bodenhamer, Vicki Bradley, Joyce Ables, Wanda Rakes, Mike Greer; '70 Joni Robertson, Debbie Dillon, Pam Smith ; '71ers Kitty Shields, Phil Starbuck, Bruce Beeson; '74 Ronnie Walton, Mike Trent, Billy Cox. NEXT OF KIN rocked the house last night!