East Forsyth High School, Kernersville, NC - Home of the Eagles
Class Of 1973

(

updated 3/12/2019

A slideshow of Eagle visitors to Fitz.
*Members of the site can also view the photos from the Photo Gallery link. (you have to log-on to open the gallery)

The slideshow takes about 2 minutes to load due to the volume of pictures (approx. 270) Once loaded, photos 'slide' every 2-3 seconds

.


Photos upload randomly each time you launch the home page.

EFHS Class of '73

This site is a great way to reconnect to your school family.
Visit often, and please send NEWS that can be shared here.

March 2019: A number of our classmates are in need of prayer.
Randy Boyer has been receiving hospice care at his home for several weeks. Eddie Pegram had open heart surgery in early March. Sandra Kiger has surgery to remove 3 blockages from her leg. Robert Culler will be facing a liver transplant in the near future


John 14:1-4 "Let not your hearts be troubled. Believe in God; believe also in me"

March 19: Marcia Kennedy's mother, Martha Kennedy, died March 18. See the Family Obituary link (top of home page)
March 14: Sue Norman's father, Bill Norman, died March 12. See the Family obituary link
March 11: David (Coilwire) Idol's father, Boots,
passed away this afternoon. See the Family Obituary link
Debbie McBride, Larry Burton, Randy Boyer and Missy Flynt. Photo taken Jan 30, 2019 by me
(Irma) at Randy's home.
221 N. Main St., Kernersville;
opened as of Jan 25, 2019


Open the Biz Owners/Services link (top of homepage) and then click on the Kernersville Brewing Co. album)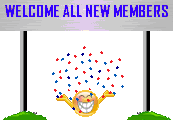 View the profile update box (right of home page) from time to time...names displayed represent either a new member, or an existing member who has updated their profile)

And did you know that from the Classmate profile link - you can click on "Show Eagle Photo" to see all our mugshots from our senior yearbook (you have to be logged on )