East Forsyth High School, Kernersville, NC - Home of the Eagles
Class Of 1973

Oct. 16, 2017: Sharing a 10/16 Facebook post by Janie Aldridge Kallam. Hoping to help Janie & Denny find a great home for this sweet baby .

Janie's post: This little girl needs a home. Denny found her at a Hardee's in Gilbert WV. and she was starving. There was no way we could leave here there. She went to the vet this morning and has a clean bill of health and first round of vaccines. She is approx 8-10 weeks old. We would love to keep her but just not possible with our other cat. Denny is calling her Pork Chop. That alone should let you know she is badly in need of a home.
Contact Janie @ kallamj@triad.rr.com
EFHS Class of '73

This site is a great way to reconnect to your school family. Scroll the entire home page each visit - as older posts may have been updated

Oct 14: Our classmate Jamie Bauguss died Oct 13 @ the VA Hospital. Funeral arrangements will be shared when known.

Oct. 8: The Biz Owners-Service link (top of home page) was updated in Sept., and again in Oct. Log-on and view the latest entries.



LOTS of EVENTS.(updated 10/4)..........

be sure to check 'em out. If you'd like an event added, send a note thru the Contact Us link (left of home page)



http://www.efhs1973.com/class_gallery.cfm?gallery_link_id=7643


Our 45th reunion will be held April 21, 2018 Click on the EVENTS link highlighted below for info (and a request)


http://www.efhs1973.com/class_gallery.cfm?gallery_link_id=7643



Also, please open the "Survey - 45th reunion" link at top of home page.
(This survey added 7/30/17)

Sept 21: Irma Simmons has shared a bit of 'aged' good news.........In Jan. 2017, she retired from the work force! (leaving Nascent after 5 years; she had worked for IBM for 20 years before joining Nascent)) CONGRATS Irma. An entry has been added to the "Yeah, We're Retired" link.
If you're among the retired and there isn't currently an album for you --- howsabout sharing your news! Email Irma Wilson @ jcomer1@triad.rr.com, or by sending a message thru the "Contact Us link"
Sept 8: Open the SPOTLIGHT On link and learn about a huge event that took place 11/1/2015 involving the husband of our classmate Sharon Clement.


http://www.efhs1973.com/class_gallery.cfm?gallery_link_id=9826


(

updated 10/7/17

A slideshow of Eagle visitors to Fitz.
*Members of the site can also view the photos from the Photo Gallery link. (you have to log-on to open the gallery)


Photos upload randomly each time you launch the home page.

•

Aug 10, 2017:

Wanna stock your freezer with all kinds of beef? Danny Bennett and his wife Kim have a cow coming up for processing the end of this month. There's 1/4 or 1/2 cow left to sell. It is hard to guess the hanging weight but I would say 1/4 cow is going to be between 170-190 pounds. The price is $4.50 a pound.

The beef will be packaged by a Walnut Cove processing co. Kim & Danny's cattle farm is in the Raleigh area.
Contact Kim or Danny: ksbennett2006@gmail.com for add'l information.
Slideshow above = photos from the Misc. Pics album within the Photo Gallery link. (to add photos - open the Photo Gallery link - and then the Misc. Pics album. Your uploaded photos will become part of the slideshow) New photos added often - so view the slideshow each time you visit.
(Last update: 1/31/17)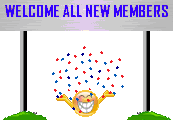 View the profile update box (right of home page) from time to time...names displayed represent either a new member, or an existing member who has updated their profile)

And did you know that from the Classmate profile link - you can click on "Show Eagle Photo" to see all our mugshots from our senior yearbook (you have to be logged on )