East Forsyth High School, Kernersville, NC - Home of the Eagles
Class Of 1973
60th Birthday Party !
June 6, 2015
Belews Lake
Registration is open.........Click on Register for Party link (top of page)
(Bring a bathing suit in case you want to go kyaking or boating --or swimming)
'73 Eagles Lindsay aka Dusty Hopkins and BJ Fagg live within walking distance of the Pierce house and will provide the kayaks and boat. BJ will help with signs leading to the field where you can park--------we'll offer golf cart transportation from the field to the house .

When you're visiting- always scroll thru entire 'home' page as newer entries are sometimes placed under older entries

April 29: Click on the NEPAL RELIEF FUND link at the top of the home page. Thanks to Marilyn Bass for suggesting/initiating an EAGLE challenge to help the children.


May 11 update to the Nepal Relief link



May 19: Prayers to Fred Yancey and his family. Fred's mother, Janie Yancey Frissell, age 90, died May 18. See the family obituaries link (left of home page) for funeral arrangements.
May 8: Condolences to Larry Burton and his family. Larry's mother, Dorothy, age 86, died May 8.
April 23: New or updated albums in the Prayers link (top of home page)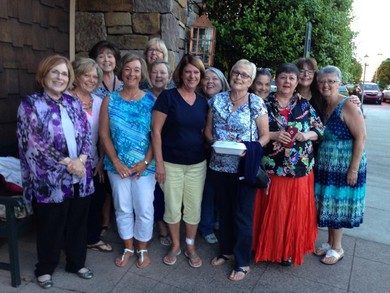 May 12, 2015: A dinner held @ Village Tavern in memory of/in honor of Donna Jeffries. Debbie McBride, Doris Mabe, and Bonnie Wimbish were a part of the evening - but had left before this group photo. Cindy Parrish, Sandy Idol, Patricia Styron, '72 Vickie Bradley, Marilyn Bass, Karen Clinard, Diane Lawson, Elaine Clifton, Tracy Johnson, Susan Mabe, Sheree Short, Irma Wilson, Lynn (Pam) Hoover Wright

May 8, 2015:
Doris Mabe Slater is looking for a pomeranian puppy breeder/seller......Please send her an email thru her profile with contact info if you know someone.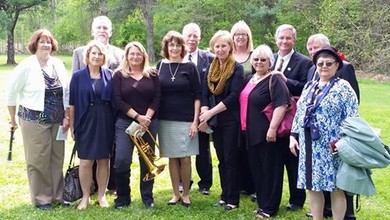 April 22, 2015: I always pull out the camera when 2 or more '73 Eagles gather. This pic was taken after the funeral service for our good friend Donna Jeffries. Christine Teague, Missy Flynt, Irma Wilson, Oneita Idol, ,Paige Lauten, Marilyn Bass, Patsy McGee, Jimmie Thore, Frankie Matthews, Sheree Short, Dwight Deal, Felix Smith. A lot of other '73 Eagles attended the service but missed this photo opportunity.

We're heartbroken over Donna's death.
Nov 19:
the attached link takes you to the "Missing" classmates from the EFHS Class of 1970 site. The reunion committee is working hard in locating their classmates as they plot/plan their 45th reunion (Sept 2015) If you have contact info for any of these folks (email; phone nos. or home address) - please send c/o me - and I'll forward to the '70 reunion folks. Thank ya very much. Irma @ jcomer1@triad.rr.com
http://www.classcreator.com/Ke…/class_classmates_missing.cfm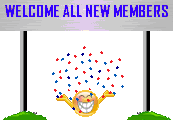 Eagle profile (top of home page). From there - click on "Show Newest Members". Also - view the profile update box (right of home page) from time to time...names displayed represent either a new member, or an existing member who has updated their profile)

And did you know that from the Classmate profile link - you can click on "Show Eagle Photo" to see all our mugshots from our senior yearbook (you have to be logged on )