East Forsyth High School, Kernersville, NC - Home of the Eagles
Class Of 1973
•

Aug 10, 2017:

Wanna stock your freezer with all kinds of beef? Danny Bennett and his wife Kim have a cow coming up for processing the end of this month. There's 1/4 or 1/2 cow left to sell. It is hard to guess the hanging weight but I would say 1/4 cow is going to be between 170-190 pounds. The price is $4.50 a pound.

The beef will be packaged by a Walnut Cove processing co. Kim & Danny's cattle farm is in the Raleigh area.
Contact Kim or Danny: ksbennett2006@gmail.com for add'l information.
EFHS Class of '73

This site is a great way to reconnect to your school family. Scroll the entire home page each visit - as older posts may have been updated

Our 45th reunion will be held April 21, 2018 Click on the EVENTS link highlighted below for info (and a request)


http://www.efhs1973.com/class_gallery.cfm?gallery_link_id=7643



Also, please open the "Survey - 45th reunion" link at top of home page.
(This survey added 7/30/17)

August 9: Prayers to class couple Denny Kallam and Janie Aldridge Kallam. Denny's father, Bill, died Aug 8. See the Family Obituary link




The North Forsyth High School Class of 1972 is having their reunion in Sept 2017. Be sure to view the "Missing classmates" list on their alumni site (link pasted below) - and if you have contact info for any of them, please forward to Ric Marshall @

mars@rmars.com
http://www.northforsyth72.com/class_index.cfm

(

updated 8/7/17

A slideshow of Eagle visitors to Fitz.
*Members of the site can also view the photos from the Photo Gallery link. (you have to log-on to open the gallery)


Photos upload randomly each time you launch the home page.

Bonnie Tuttle

7/26/17: The Special Guest of Honor dinner last night was sooo much fun. Bonnie thoroughly enjoyed herself - as we all did! L to R: Anita Holbrook, Irma Wilson, Doris Mabe, Debbie McBride, Bonnie Wimbish, Donna Sides, Forrest Goodwin (Bonnie T.'s fiance), Bonnie Tuttle, and '72 Brenda Whitley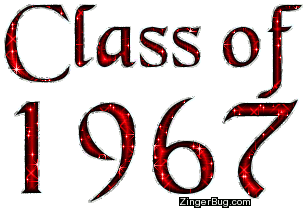 3/25/17:
Attached is a listing of EF '67 alumni in which the 50th reunion commitee doesn't have contact info. The committee is currently hard at work planning their 10/14/17 event. If you can help shorten this list - please send contact info to Irma @ jcomer1@triad.rr.com. I'll pass along to the committee members.

/000/6/4/6/13646/userfiles/file/Eagles1967.jpg
Slideshow above = photos from the Misc. Pics album within the Photo Gallery link. (to add photos - open the Photo Gallery link - and then the Misc. Pics album. Your uploaded photos will become part of the slideshow) New photos added often - so view the slideshow each time you visit.
(Last update: 1/31/17)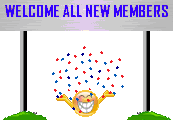 View the profile update box (right of home page) from time to time...names displayed represent either a new member, or an existing member who has updated their profile)

And did you know that from the Classmate profile link - you can click on "Show Eagle Photo" to see all our mugshots from our senior yearbook (you have to be logged on )