East Forsyth High School, Kernersville, NC - Home of the Eagles
Class Of 1973
EFHS Class of '73

This site is a great way to reconnect to your school family.
Visit often, and please send NEWS that can be shared here.

October 13, 2020:
This past Thursday's K'ville News has a feature story on Lee and Debbie Witcofskii (formerly Warner)
They received Love's UMC Laity Service Award.
On 10/18, at 2pm, a YouTube video will be available. The award is being presented on that date thru the Yadkin Valley District of the UMC.


June 9, 2020: Open the Biz Owners-Services link (top of homepage) to see the newest entry
Fitz on Main, 109 N Main St., K'ville
7:30am to 1:30pm Tues-Saturday
Seating is at 50% capacity until further notice.
(updated 10/7/2020

A slideshow of Eagle visitors to Fitz.
*Members of the site can also view the photos from the Photo Gallery link. (you have to log-on to open the gallery)

The slideshow takes a minute or so to load due to the volume of pictures (approx. 300) Once loaded, photos 'slide' every 2-3 seconds

.




Photos upload randomly each time you launch the home page.

June 23: When automated emails are sent thru the website - please know that the pesty ads you see are random Google ads. Some of you may recall a message I posted a few months ago indicating I was changing the '73 site from a paid subscription to a "free" site. The downside of a free site is that it creates the pesty ads.
If anyone would like to send $$$ to cover xxxx period of a paid subscription, the cost averages $22/month.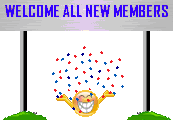 View the profile update box (right of home page) from time to time...names displayed represent either a new member, or an existing member who has updated their profile)

And did you know that from the Classmate profile link - you can click on "Show Eagle Photo" to see all our mugshots from our senior yearbook (you have to be logged on )